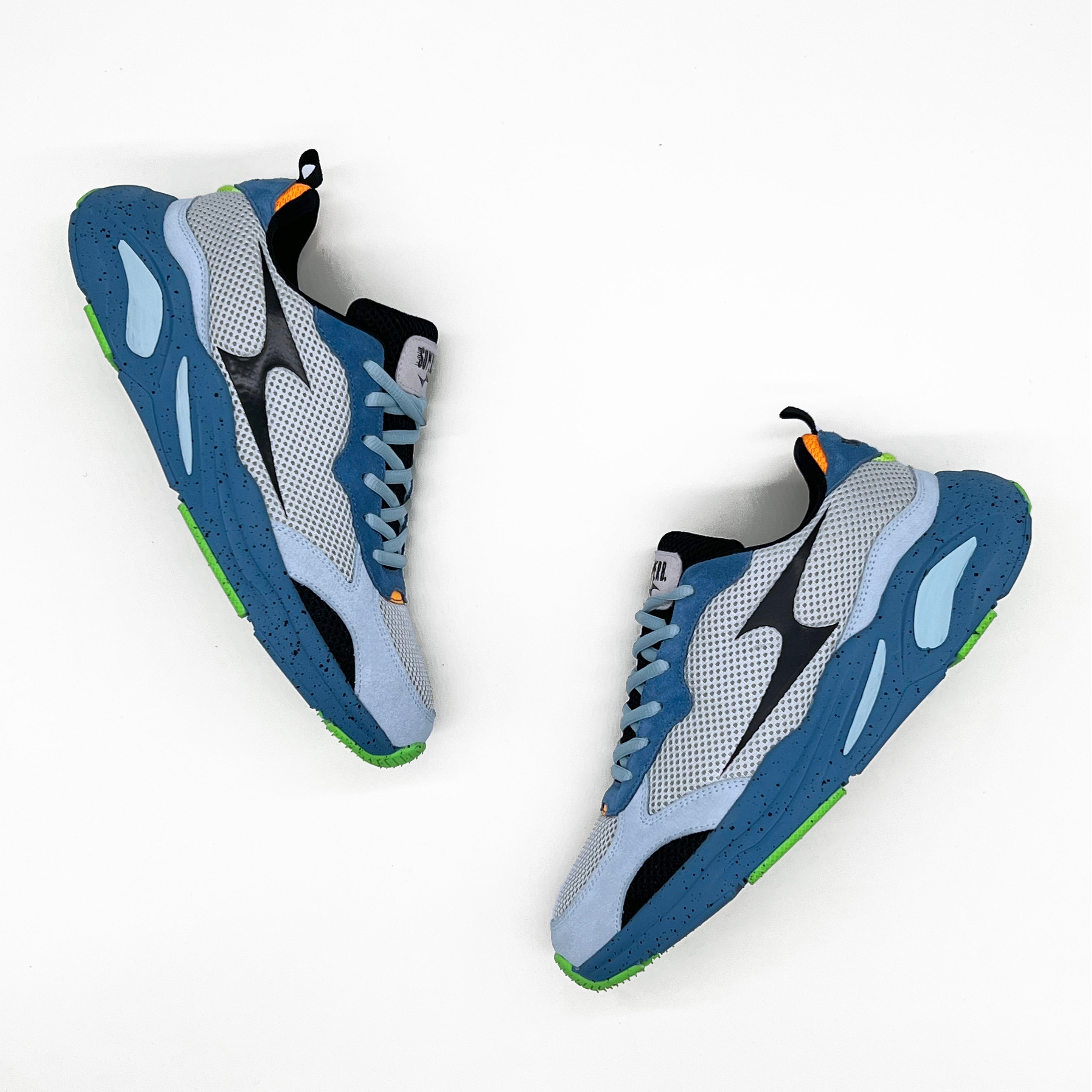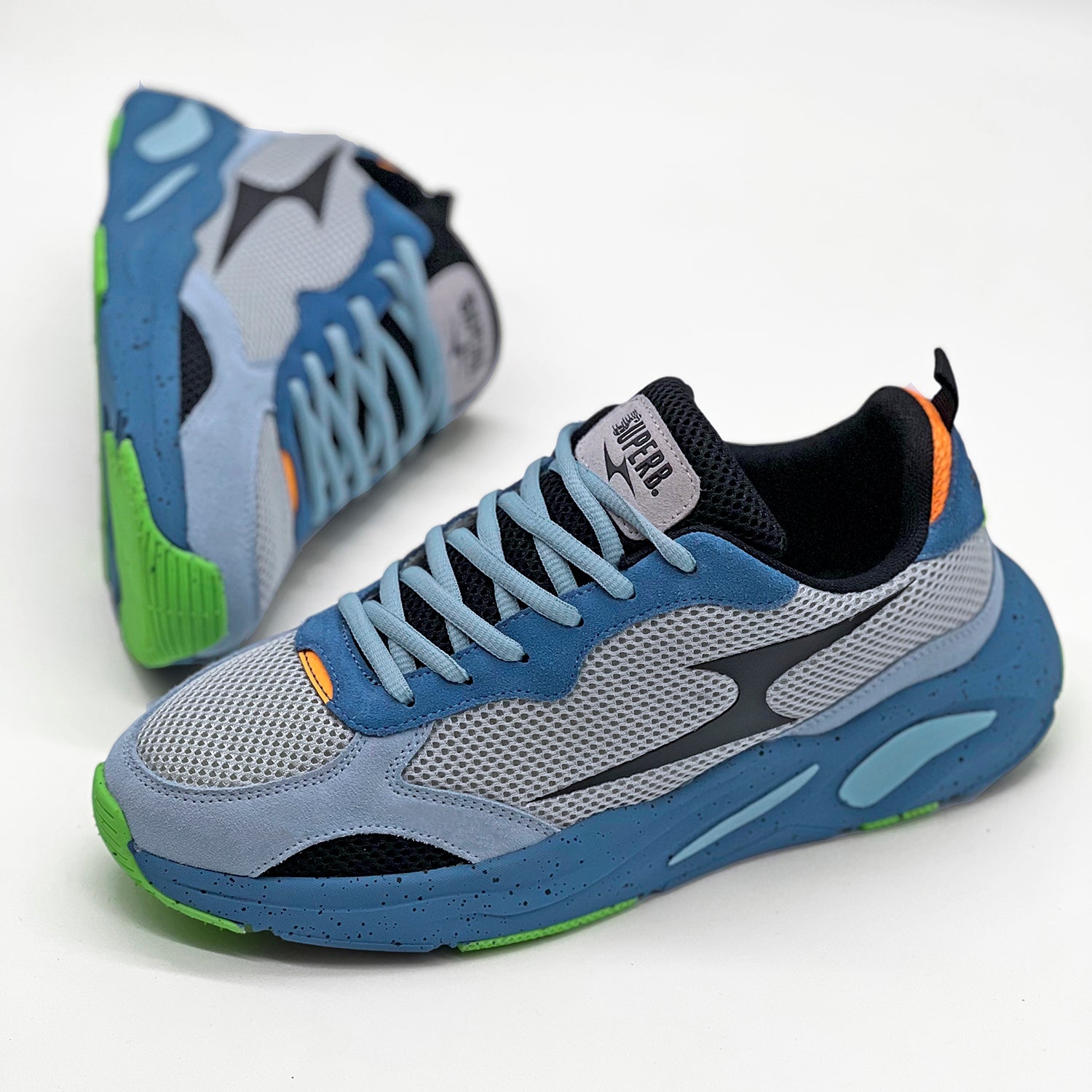 Superb Stryker (Blue Ice) - BLUE ICE/GRAY/NEON GREEN/ORANGE/BLACK
ALL SALES ARE FINAL!!!
Due to price reduction. No refunds!  We will do exchanges in certain cases. Please 
contact us by email @info@thebrandsuperb.
 Material - Vintage Suede/Flexible Mesh/Plastic Logo

*SIZES ARE LIMITED*

FIT AND SIZING

SHOES RUN TRUE TO SIZE. HOWEVER, WE DO NOT MAKE HALF SIZES. IF YOU WEAR A BIGGER SIZE SUCH AS 11.5, WE SUGGEST YOU GO UP A HALF SIZE TO A 12. 
IF YOU WEAR A SMALLER SIZE SUCH AS 6.5-10.5, WE SUGGEST YOU GET A HALF SIZE DOWN. FOR EXAMPLE, IF YOU WEAR AN 8.5 THEN GET AN 8. 
Superb Stryker (Blue Ice) - BLUE ICE/GRAY/NEON GREEN/ORANGE/BLACK